Meghdad Sharif is an Iranian architect, artist, and educator. He is renowned as the founder of Meghdad Sharif Architecture (MESH), a prominent architecture firm distinguished for its comprehensive approach encompassing architecture, urban design, and landscape architecture on a global scale.
Furthermore, Meghdad Sharif is founder of Banamid Architecture Research Institute (BARI). This independent institute offers a critical perspective on contemporary architecture and urban planning through its emphasis on research and discussions. Banamid serves as a hub for architectural conversations, with three main sections: Research, Events, Media.
After graduating from Tehran University in 2013, Sharif gained experience by working at three professional firms. In 2016, he founded MESH Architecture Office. His career includes a diverse portfolio of international projects, notably the design of the Alpha Tower in Barcelona, the CIP of Baghdad Airport, and the I-Kall Complex in Istanbul, Turkey.
In addition to his professional endeavors, Sharif has held a longstanding commitment to research within both the academic and professional realms of architecture.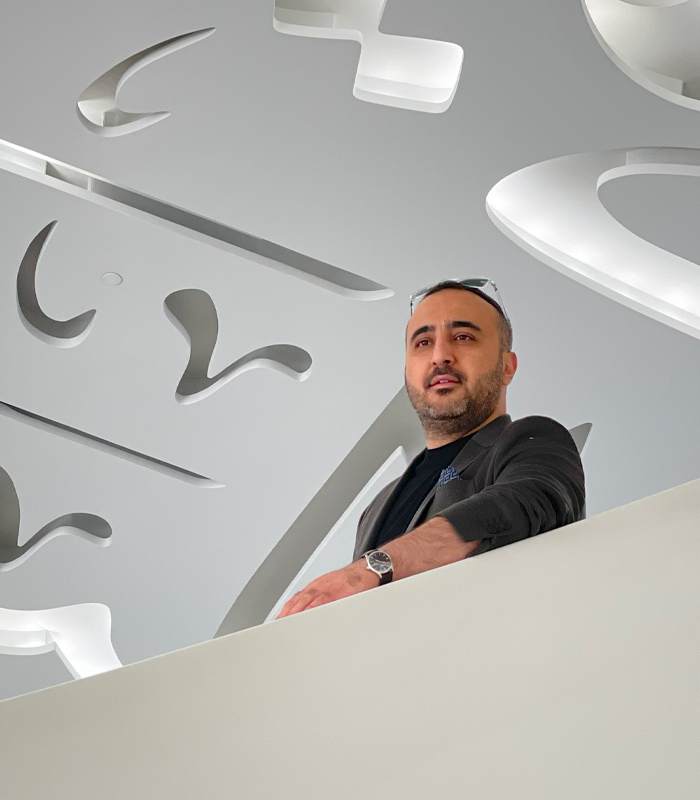 2015 – War & Holy defence museum, Tehran, Iran.
2016 – Alpha tower, Barcelona, Spain.
2018 – I-kal multi use complex Istanbul, Turkyie.
2018 – CIP of Baghdad Airport, Baghdad, Iran.
2019 – Deed Apart-Hotel Qom, Iran.
2020 – Amaad shahr,1400-hectare Future Logistic city, Khorasan-e Razavi, Iran.
2021 Marzdaran Residential Complex, Tehran, Iran.
2022 Lotous 5star Hotel, Anzali, Iran.
2022 Leo boutique Hotel, Kerman Iran.
Sharif, Meghdad, Pirli Atakan, Gülgün Bahriye(2020), WIinter Gardens, Iseser International Symposium, iseser Book ISBN 978-605-83522-3-0
Sharif, Meghdad (2014), Bureau Exhibitions International (Expo), ISBN 978-600-6509-42-6
Sharif, Meghdad, Morteza, Seddigh (2011), sketches of architecture (best art works of biennale sketches) ISBN 978-600-6509-07-5
"Sustainability Assessment: Concept and Method"
Innova ciencia issue.10, volume 3, part 2 (2011)
"Space without Time: A Movement in Direction of Creating Sustainability in Architecture Scale"
Innova ciencia issue.10, volume 3, part 2 (2011)
"Evolution of traditional heating systems of Iran and the World and their reproduction in terms of sustainable Architecture approach"
Innova ciencia issue.10, volume 3 (2012)